Ways With Words
♦
Complex Topics in Simple Language!
♦
---
It's about money, stupid!
We have all heard that it is difficult to get a first book published. What few novices realise is just how hard!

We told you in another section (Agent or Publisher?) that the advent of the digital age generated a tidal wave of writers clamouring to get published. Everyone wants to be a writer, right?

Publishing houses — many of them struggling for fin­an­cial survival — simply lacked the staff to handle this influx and nor could they afford to outsource the work to freelance script readers.

Unsolicited typescripts are kept in what's called a slush pile. Any time a member of the publisher's team of readers has no work to do, they dig out an unsolicited manuscript and read the first few pages — or less if the work is plainly rubbish.

If you can't make one of these overworked readers sit up and blink in the first 800 words or so, pick another profession. They will simply discard the work and pick another.

Assuming your opening paragraphs have grabbed their attention, these readers will usually finish reading the first three chapters. If the work still shows promise, they'll turn to the last two chapters to see how well the ending works. Or not.

If they still believe the work has merit, they'll read the book through from start to finish to gauge how well the story holds up.

If the manuscript still meets their criteria, it starts on the long process of editing – usually in conjunction with the writer.

STOP! Right now you're probably thinking that you're a gifted writer and accomplished story-teller and that you've come up with an attention-grabbing title.

That's not what the publishers are looking for these days. They want marketability: a work that will definitely make money for them (plus a much smaller wad for the author).

Marketability! Get that idea into your head and don't let go. If you're a brilliant writer and a great story-teller, that's just icing on the cake. It's money that matters. Unless your work seems guaranteed to make big bucks, most publishers won't touch it.

So, if you've written a novel about a love affair between two tomatos in a window box . . . Well, let's just say your writing career is already withering on the vine.

For more about getting published, click a relevant link below.

♦ Agent or Publisher?
♦ Making a Submission
♦ Choosing a Publisher
♦ Content Guidance
♦ Editing
♦ eBook Conversion
♦ Format Conversion
♦ Rewriting
♦ Plot Evaluation
♦ Proof-reading
♦ Self-publishing
♦ Translation
♦ Typescript Layout
♦ Your Unpublished Book Reviewed



To return to the home page, please use the navigation panel at left or click on the icon below.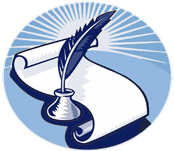 Back to top
Your book reviewed!
Click the button for more info. Click again to hide text.


Sample review
To see a sample of our book reviews, click the button below. Click again to close.


Request a Review
To order a review of your book, please click the link below.
Or call us on +353 (0)1 9081562