Ways With Words
♦
Complex Topics in Simple Language!
♦
---
Journalism
Ways With Words provides news and feature-writing services from a small pool of experienced writers and editors.

Our news-writing and editing services include
♦ Blogs
♦ Copy editing
♦ Copy writing
♦ Editorial consultancy
♦ Feature writing
♦ Newsletters
♦ Personality interviews
♦ Proof-reading
♦ Product reviews
♦ Sub-editor temping


For more information or for a quotation, please see adjacent column on this page.


Internet's impact on English
To read the Ways With Words blog, click the image below or use the navigation panel on the left.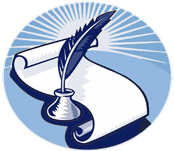 Back to top
Prices
Prices for all Ways With Words writing services are flexible and realistic. As with our prices for editing and blogging, costs are calculated accord­ing to word-count and the com­plex­ity of the subject matter.

Discounts are offered for large writing services projects, long-term contracts and repeat business with Ways With Words.



Our clients for writ­ing services include
♦ Associated Newspapers
♦ Cape Argus
♦ Guardian Media Group
♦ Gulf Construction
♦ Hilal Middle East
♦ Irish Daily Mail
♦ Johannesburg Star
♦ Northcliffe Media
♦ PC News
♦ Tawasul Telecom
♦ TechCentral
♦ Words Language Services



Request a quotation
To obtain a price quote via email, please click the link below.
Or call us on +353 (0)1 9081562