Ways With Words
♦
Complex Topics in Simple Language!
♦
---
Translation Services
Document translations are handled by an affiliate organisation, Words Language Services (WLS).



Established in 1988, WLS is an international provider of translation services and translation courses.

WLS recommends that complex or specialist documents intended for translation from English should first be re-written to remove the types of linguistic ambiguities that may cause difficulties at the translation stage, whether for machine translation or human processing.

WLS offers the following translation services
♦ Automated translation (Basic Service)
♦ Post-edited translation (Professional Service)
♦ Human translation (Premium Service)



For more information or for a quotation, please visit the WLS website.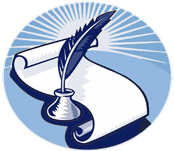 Back to top
Prices
Prices depend on various factors, including
♦ type of translation service provided
♦ language combination
♦ document format



Request a quotation
To obtain a price quote via email, please click the link below.
Or call WLS on +353 (0)1 6392984