Ways With Words
♦
Complex Topics in Simple Language!
♦
---
Publishers rule, OK?
Once upon a time, book manuscripts were governed by two tyrannical rules: margin width and line spacing. As long as there was a 5cm (two-inch) white space on either side of the text and the lines were double spaced, the typescript was considered ship-shape.

But towards the end of the Twentieth Century that laid-back attitude changed.

As ever more aspiring writers used computers and email, publishers found themselves swamped beneath a tsunami of typescripts. At the same time, the number of book imprints shrank as publishers merged or went out of business. The surviors saw profit margins shrivel in the face of competition, and publishing houses found themselves under increasing pressure to slash costs.

One way to reduce costs was to publish fewer works by unknown writers and to concentrate instead on established authors whose work could be guaranteed to sell.

Another way to save money was to ease the workload that publishers had to bear. To do this, they began insisting that submitted manuscripts adhere to strict guidelines. Writers who ignore these rules — or just do not know about them — risk having their manuscripts binned without even being read.

So now, in addition to following guidelines about margin widths and line-spacing, writers must adhere to a raft of other rules.

There's no point in trying to list them here. Each publisher has its own rules, though a few are more or less universal.

So writers with manuscripts ready for submission need to contact each target publisher and request a list, though some display their requirements on their websites.

When reading a publisher's house style guide, you will most likely be surprised by some of its content.

And remember: these rules apply whether you're sub­mit­ting a hard-copy manuscript or emailing it as a Word document, a print-ready PDF or LaTeX file.

Note also that some editors require both an electronic version and a hard (printed) copy of your typesecript — in which case both versions must be identical.

For more about getting published, click a relevant link below.

♦ Agent or Publisher?
♦ Making a Submission
♦ Choosing a Publisher
♦ Content Guidance
♦ Editing
♦ eBook Conversion
♦ Format Conversion
♦ Rewriting
♦ Plot Evaluation
♦ Proof-reading
♦ Self-publishing
♦ Translation
♦ Typescript Layout
♦ Your Unpublished Book Reviewed


To return to the home page, please use the navigation panel at left or click on the icon below.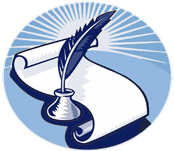 Back to top
Your book reviewed!
Click the button for more info. Click again to hide text.


Sample review
To see a sample of our book reviews, click the button below. Click again to close.


Request a Review
To order a review of your book, please click the link below.
Or call us on +353 (0)1 9081562