Ways With Words
♦
Complex Topics in Simple Language!
♦
---
Technical Writing Services
Technical writing services at Ways With Words focus on the needs of small and medium business. In particular, we specialise in writing about complex subjects for a non-technical readership.

Our specialised tech writing services include
♦ Case Studies
♦ Management Briefings
♦ Product Descriptions
♦ Product Reviews
♦ Training Manuals
♦ User Guides
♦ Web-Content Editing
♦ White Papers
♦ Workplace Manuals


For more information or for a quotation, please see adjacent column on this page.


Internet's impact on English
To read the Ways With Words blog, click the image below or use the navigation panel on the left.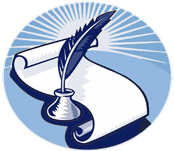 Back to top
Prices
Prices for all Ways With Words writing services are flexible and realistic. As with our prices for editing, blogging and pub­lish­ing con­sult­ancy services, costs are calculated according to document length and the complexity of the subject matter.

Discounts are offered for large writing services projects, long-term contracts and repeat business with Ways With Words.

Our clients for tech­nical writ­ing services include
♦ Batelco
♦ Cisco
♦ Eastern Health Board
♦ HP
♦ Hush Communications
♦ International Tech Exchange
♦ Verizon
♦ Unicare Pharmacy Ltd


Request a quotation
To obtain a price quote via email, please click the link below.
Or call us on +353 (0)1 9081562