Ways With Words
♦
Complex Topics in Simple Language!
♦
---
Writing Services
Ways With Words offers professional writing services in the fields of business and technical writing, as well as in journalism, book publishing, editing and proof-reading.

Ways With Words' technical writing services include the production of management briefing papers, training manuals, software & hardware user guides and the writing of technology white papers, for example.

In addition, Ways With Words offers consultancy services to new authors of fiction and non-fiction who are struggling to get their work published in a crowded marketplace.

Ways With Words also offers a re-writing service for book typescripts delivered to us in digital format, and conversion between different eBook formats.


Internet's impact on English
To read the Ways With Words blog, click the image below or use the navigation panel on the left.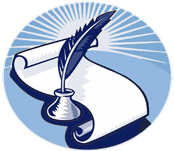 Back to top
Prices
Prices for all Ways With Words writing services are flexible and realistic. As with our prices for editing, blogging and publishing con­sult­ancy services, costs are calculated according to document length and the complexity of the subject matter.

Discounts are offered for large writing services projects, long-term contracts and repeat business with Ways With Words.



Request a quotation
To obtain a price quote via email for any of our professional writing services or consultancy services, please click the link below.
Or call us on +353 (0)1 9081562