Ways With Words
♦
Complex Topics in Simple Language!
♦
---
A wealth of experience
Ways With Words is managed by Cliff Hutton, an inter­nat­ion­ally experienced journalist, business writer, editor and technical writer.

In a newspaper and magazine career spanning over 30 years and four continents, he has worked as a reporter, feature-writer, sub-editor, production editor and editor.

In addition to reporting on news, including guerrilla war in Africa, he has written about Latin America, Eastern Europe during the Cold War, and the Middle East.

As a specialist writer he has covered subjects as diverse as banking & finance, the construction industry, ship repair, telecommunications, travel and the IT sector.

He has previously worked as business sub-editor at the Johannesburg Star, deputy chief sub-editor at the Johannesburg Sunday Express and production editor for Hilal Middle East in the Arabian Gulf before spending six years as editor of Irish Computer magazine in Dublin.

As a technical writer he has specialised in cryptography in online communication, technology in the health sector and telecommunication, and has scripted interactive training modules for international clients.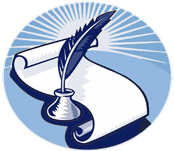 A world of
difference
An unusually varied career path has enabled owner-manager Cliff Hutton to offer Ways With Words clients a unique type of specialist writing service that encompasses knowledge of both business and technology.

As a business writer and sub-editor in Johannesburg Cliff covered banking & investment news, national economic affairs, the mining sector, the insurance industry and the stock market.

After working as a news writer and sub-editor in Britain and the Middle East,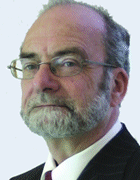 he trained as a technical writer in Ireland, eventually specialising in cryptography and secure online communication.

In that capacity he wrote IT training manuals destined for workers at Cisco and HP as well as for telecoms giant Verizon before returning to journalism as Editor of Irish Computer magazine for six years.

He now operates as a specialist business & technology writer and as a technical writer – thus combining his experience and skills.

Technical writers and business writers only occasionally stray into each other's territory, and rare indeed is the writer who comfortably works in both arenas. Cliff Hutton is one such specialist.



Back to top